Integrated control panel design: Reduces the need to touch the screen and helps users directly control the stabilizer and moving camera using hotkey buttons.
Focus stretch and zoom: With professional and sophisticated handwheels, you can zoom in or out because you want to take close-up shots, by pressing the FN switch button, the handwheel can be configured as a focus puller to help you achieve high speed in real time The focus of the precision changes.
PhoneGo mode for instant scene transition: Instantly release the potential of the motor to respond to every subtle movement without delay.
Time Lapse Expert: It can realize the functions of Timelapse, moving time lapse and Motionlapse, recording the art of life and display time.
Object tracking: You can build the objects you want to track on the screen, and the stabilizer can do the rest.
Two-way charging with longer run time: Smooth 4 for 12 hours of continuous operation. It uses the mainstream Type-C charging port, the smooth 4 can be charged by a portable power source, and the phone can be charged via the stabilizer via a USB port on the tilting axis.
Always powerful and compatible with all mobile phones: The motor power of Smooth 4 has been greatly enhanced to make it compatible with all sizes of mobile phones.
Unique editing design
The unique clip-on design allows for easy transition between standby mode and start mode by folding and extending the horizontal arm of the universal joint. This is a perfect shooting and video companion when traveling.
Lightweight and durable
Smooth 4 is made of high-quality composite and ergonomically designed to be both hard and light. Hammer paint texture adds a unique sheen and a smarter feel. The classic ergonomic design makes it easy to wear and comfortable to hold.
Operation Voltage Standard: 7.4 v

Output Voltage Standard: 5 v

Operation Temperature Max:45 °C

Standard: 25 °C

Min: -10 °C
Battery Runtime Standard: 12 h

Laboratory data*
Charging Time Standard: 3 h

Stabilizer
Tilt Mechanical Range: Standard: 240 °
Roll Mechanical Range: Standard: 240 °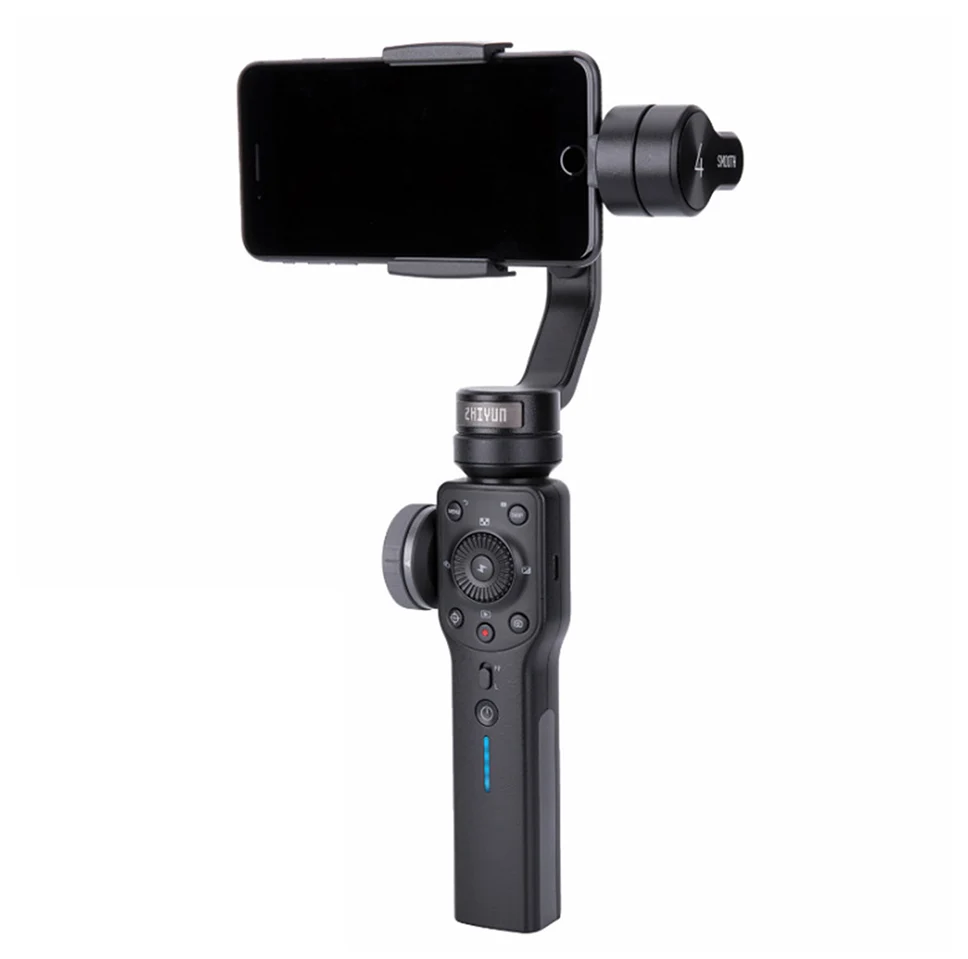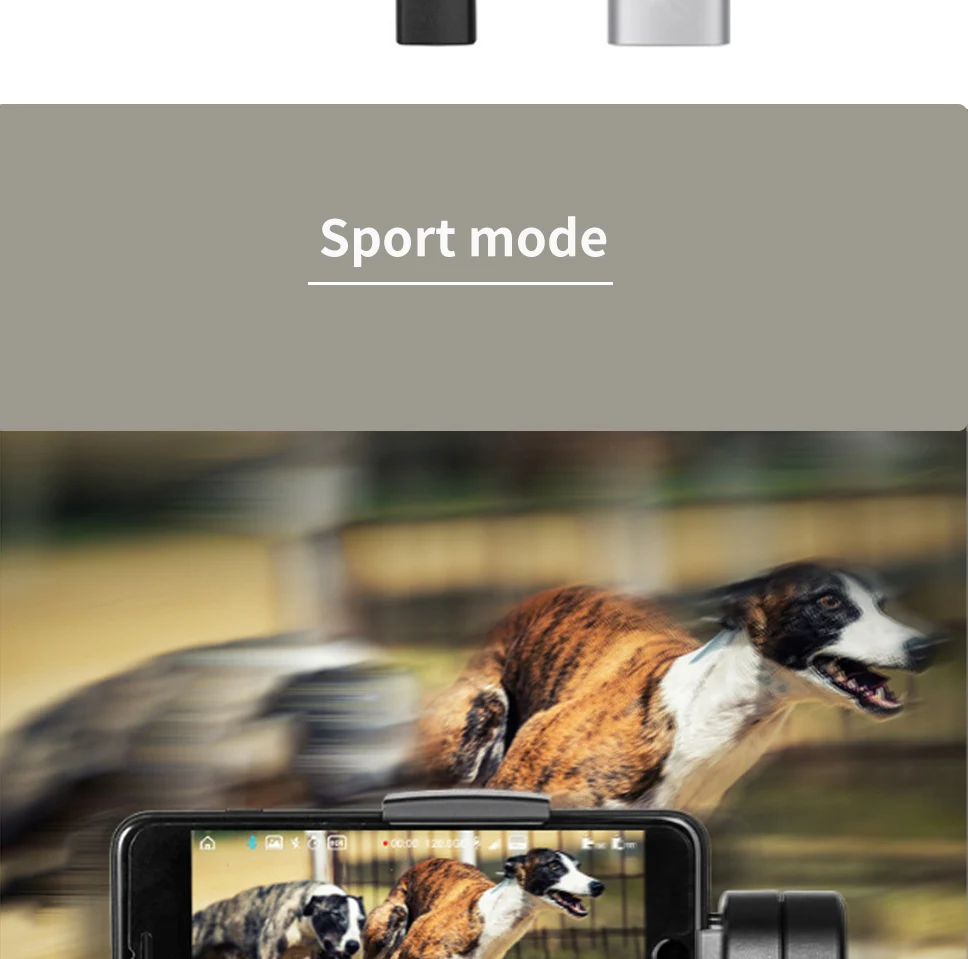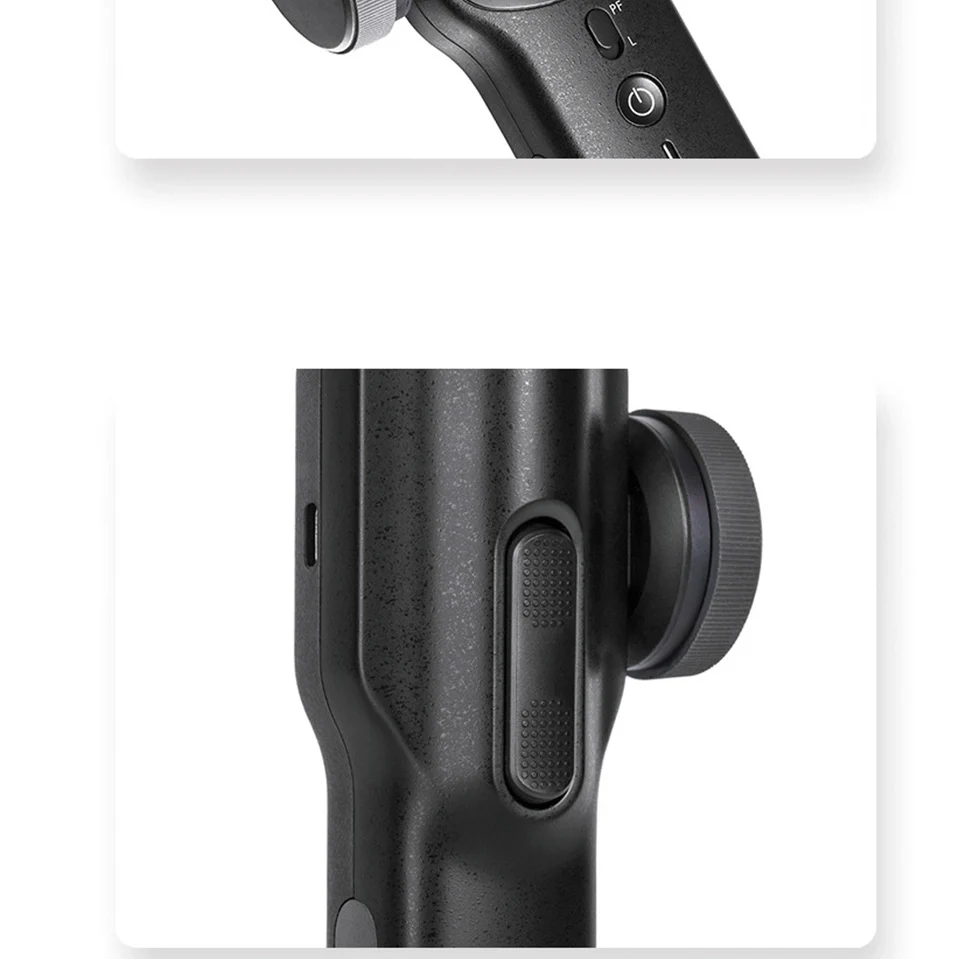 Packaging Details
Unit Type:

piece

Package Weight:

0.995kg (2.194lb)

Package Size:

45cm x 25cm x 10cm (17.72in x 9.84in x 3.94in)
Product Attribute

Type : handheld gimbal

Communication : Bluetooth

of Axes : 3-Axis

Configured for : Smartphones,action photo cameras

Titling Angle : 240

Rolling Angle : 240

Panning Angle : 320

Model Number : Zhiyun Smooth4

Weight (g) : 1kg

Package : Yes

Material : Carbon Fiber

Feature : Following the shooting mode

Bundle : Bundle 1

Max Controllable Speed : --

Supported Mobile Device Max Size : --

Charging for Mobile Device : Yes

Camera Integration : No

App Setting : No

Vertical Shooting : Yes

Support Remote Control : Yes

Size : --